Improving lives through social innovation
The Global Innovation Fund is a non-profit, impact-first investment fund headquartered in London with offices in Washington, D.C., Nairobi and Singapore. We invest in the development, rigorous testing, and scaling up of new products, services, business process, or policy reforms that are more cost-effective than current practice and targeted at improving the lives of the world's poorest people.

Through our grants and risk capital, we support these breakthrough solutions from for-profit firms, non-profit organisations, researchers and government agencies to maximise their impact and catalyse meaningful change. Because the best ideas for solving some of the world's most critical development problems can come from anyone, anywhere, we provide an open window to receive innovative ideas and assess whether they are right for GIF investment.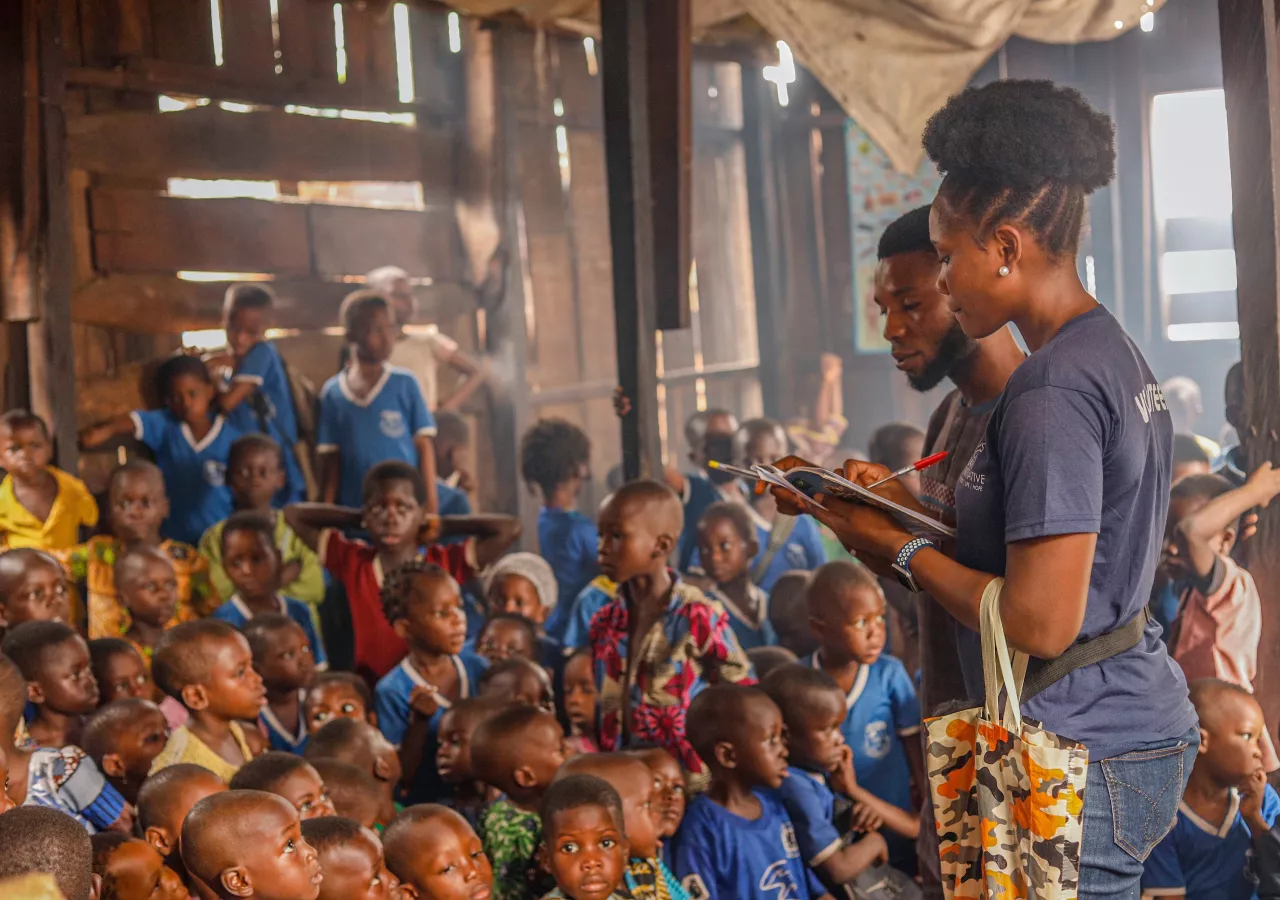 Our team of innovators
Our team's focus is on solving major development problems in low- or lower-middle income countries. We seek solutions that can scale up commercially, through the public/philanthropic sector, or through a combination of both in order to achieve widespread adoption.
Through grants, loans (including convertible debt) and equity investments ranging from $50,000 to $15 million, we back innovations with the potential for social impact at a large scale, whether these are new technologies, business models, policy practices, technologies or behavioural insights.
We support innovators at all stages of their life cycle, from start-up and pilot testing through to larger scale implementation. The innovations we fund can be located in any developing country and can focus on any sector relevant to international development, provided they improve the lives of those living on less than $5 a day.
Careers at GIF
To deliver our mission, we need a diverse and multi-talented team. We seek out strategic thinkers who are evidence-driven, compassionate, courageous and curious.
Our team brings together investment expertise, understanding of economic concepts and analytical frameworks, experience of living and working in developing countries, and knowledge of complex development problems and their contexts. We operate with integrity and humility. We value diversity of background, experience, and thought.
Innovate. Impact. Change
Since 2015, we have been supported by the UK Foreign, Commonwealth and Development Office, Global Affairs Canada, the Swedish International Development Cooperation Agency, the United States Agency for International Development, the Omidyar Network, the Department for Foreign Affairs and Trade in Australia, the Department of Science and Technology in South Africa, Sint Antonius Stichting, Dioraphte and Unilever.