Project Stage
Test & Transition
A $230,000 debt investment in PayGo Energy, which uses Pay As You Go technology to bring clean cooking fuel to homes in Nairobi, providing an uninterrupted supply of affordable gas to customers.
The Development Challenge
Kerosene and charcoal use has long been associated with adverse health and environmental risks including burns, poisoning, respiratory diseases, and cataracts, and while liquefied petroleum gas (LPG) has been proven to be a cleaner alternative, low-income urban consumers are priced out of making this switch due to the upfront and recurring costs.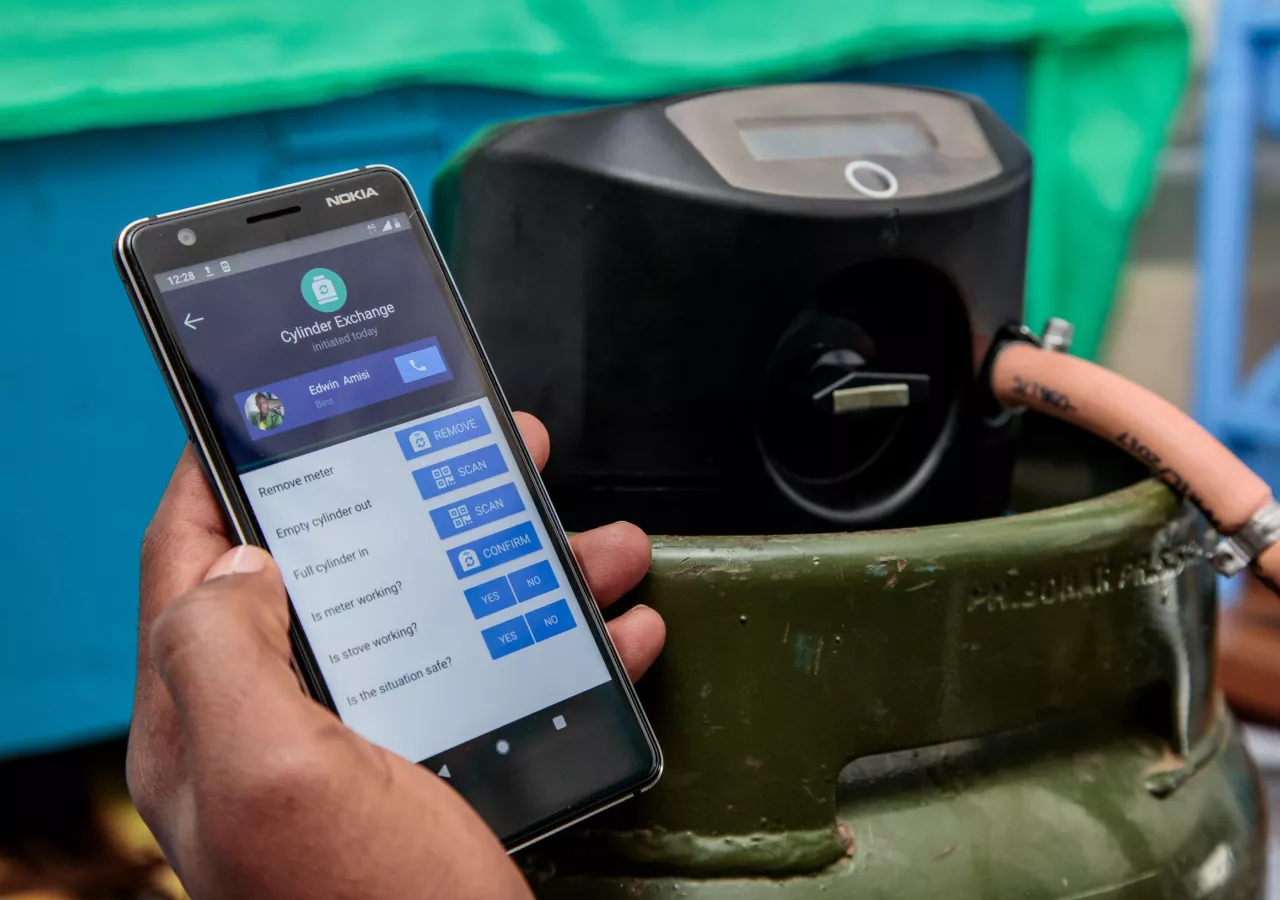 The Innovation
PayGo Energy is a distribution service that harnesses the power of pay-as-you-go-technology to unlock clean energy for the next billion. PayGo is developing smart metering systems that enable customers to prepay for clean cooking gas. These smart metres monitor credit and gas consumption to help predict usage and provide portions of gas. This allows PayGo to provide an uninterrupted supply of affordable gas to their customers.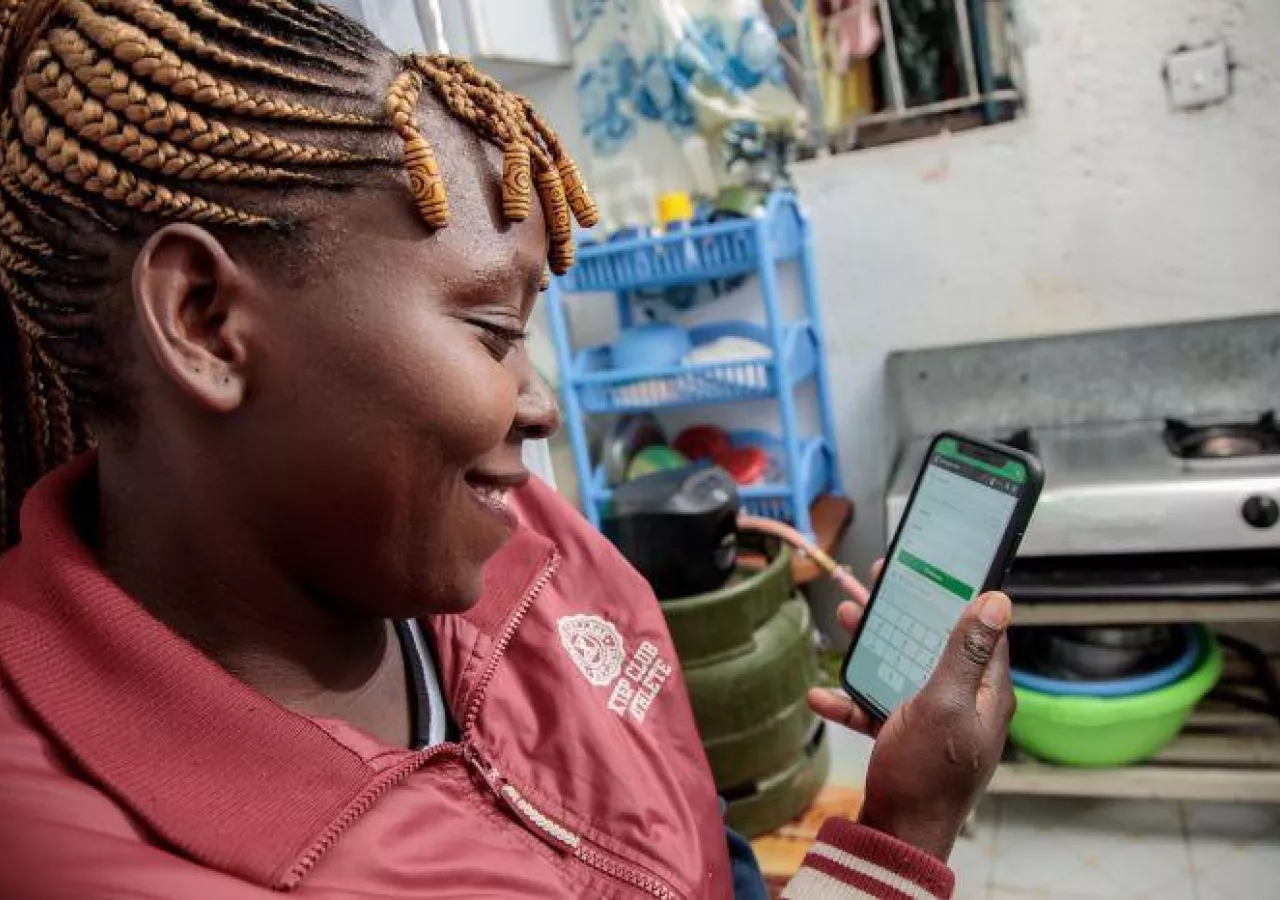 Our Investment
A debt investment of $230,000 is helping PayGo to finalise a field-ready product and test its product and service with 100 household customers.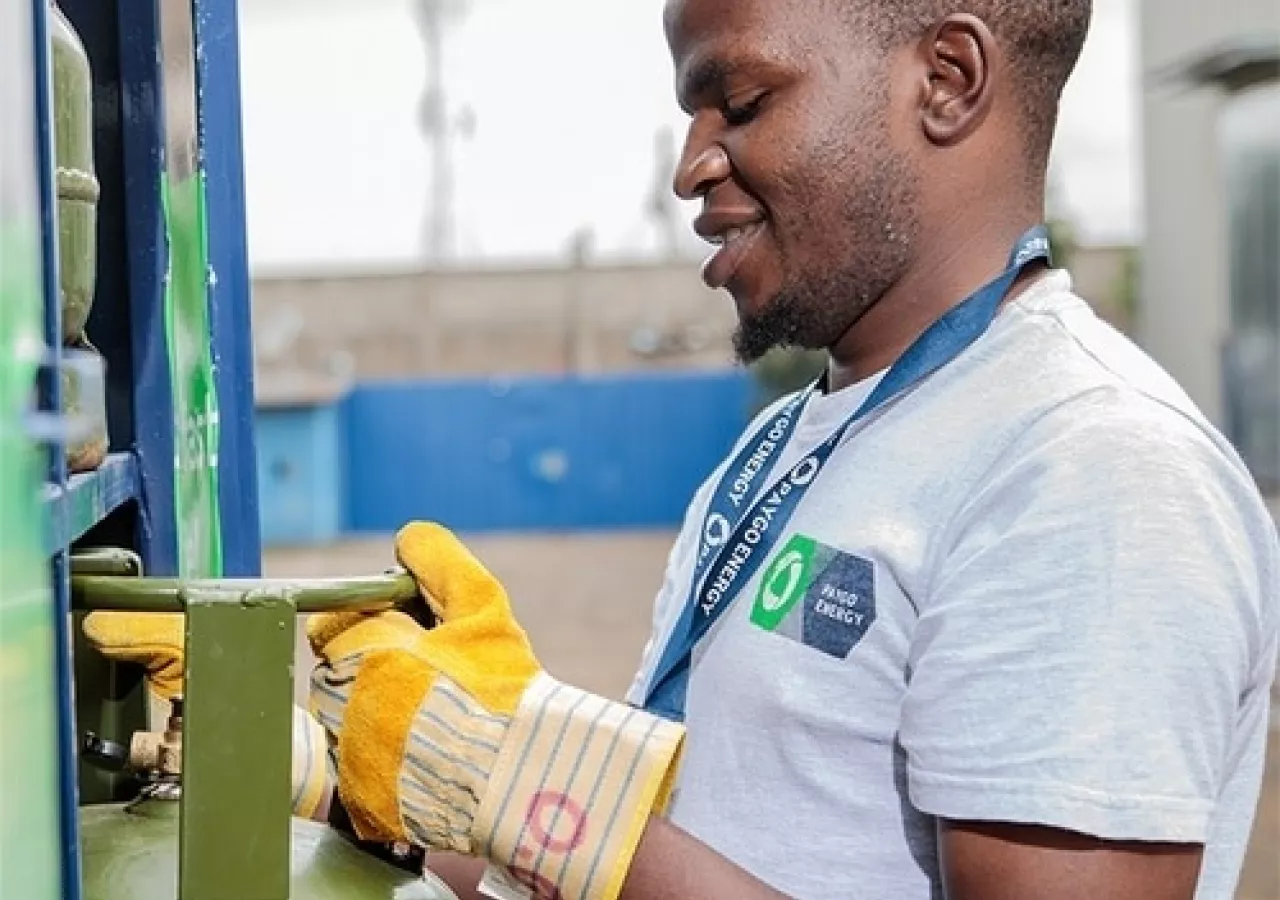 Why we invested
Important health challenge that disproportionately impacts low-income consumers who cannot afford clean cooking fuels.

Potentially cost-effective intervention in a sector with limited business model innovations.
Strong management team with experience running pilots.

88%
Of Kenyan households are currently cooking using dirty fuels such as kerosene and charcoal
1.4m
Size of the addressable market of urban households in Kenya who are currently purchasing kerosene
PayGo Energy Impact Brief
PayGo Energy (PayGo) is a Nairobi-based technology company on a mission to unlock clean cooking for the next billion. PayGo's technology alleviates key cost constraints that cause reliance on dirty fuels amongst low-income households in the developing world. PayGo's core innovation is a smart metre that attaches to an LPG cylinder, together with a business model that is adjusted to the needs of low-income consumers. PayGo's patented Cylinder Smart Metre measures gas by the gram and integrates with mobile money, enabling customers to pay for LPG in any amount.
Use of GIF Funds
GIF's debt and equity investment of up to $816,000 in PayGo Energy has been used for hardware and software development, hardware manufacturing, marketing, sales, operations and working capital.
Objectives
To enable expansion into priority markets in Sub-Saharan Africa and Asia; hardware value engineering; global partnerships, and metre deployment.
Impact to Date
Since GIF's initial investment, PayGo has proven key hypotheses fundamental to its business model:
The domestic mass market consumes gas predictably when given the opportunity to pay incrementally. PayGo customers reliably consume over 4.5kg of gas per month, and rarely supplement LPG with dirty fuels.

By selling gas in small amounts, PayGo is able to acquire and retain customers in a highly commoditized market, in addition to driving demand. Over 80% of PayGo customers are first time users of LPG, and customer retention stands at over 90%.

Through asset tracking and demand data PayGo is able to serve more customers with less cylinders. PayGo averages 1.4 cylinders per pay-as-you-go customer, less than half of the industry average of 3.1.

LPG smart metering technology can be safe, reliable and affordable. PayGo's Cylinder Smart Meter is ATEX Zone II Certified, and the first of its kind.