GIF awarded a $890,000 grant to enable Breakthrough, an Indian non-profit addressing gender inequality and violence against women in India, to scale its innovation Taaron ki Toli (TKT).
The Development Challenge
Gender gaps tend to favour men and are more pronounced in developing countries, where poverty and gender inequality create a two-way vicious cycle. India stands out for unequal opportunities and outcomes for women in early marriage, gender-based violence, and labour force participation. There is increasing recognition that there are limits to addressing these widespread structural inequalities without working to address the underlying beliefs which sustain them. As such, affirmative intervention at the right time, which can effectively change people's attitudes towards gender, can play a powerful role in addressing gender inequality. Early adolescence is a period of identity formation when attitudes are malleable, and are therefore a promising point of entry for such programmes.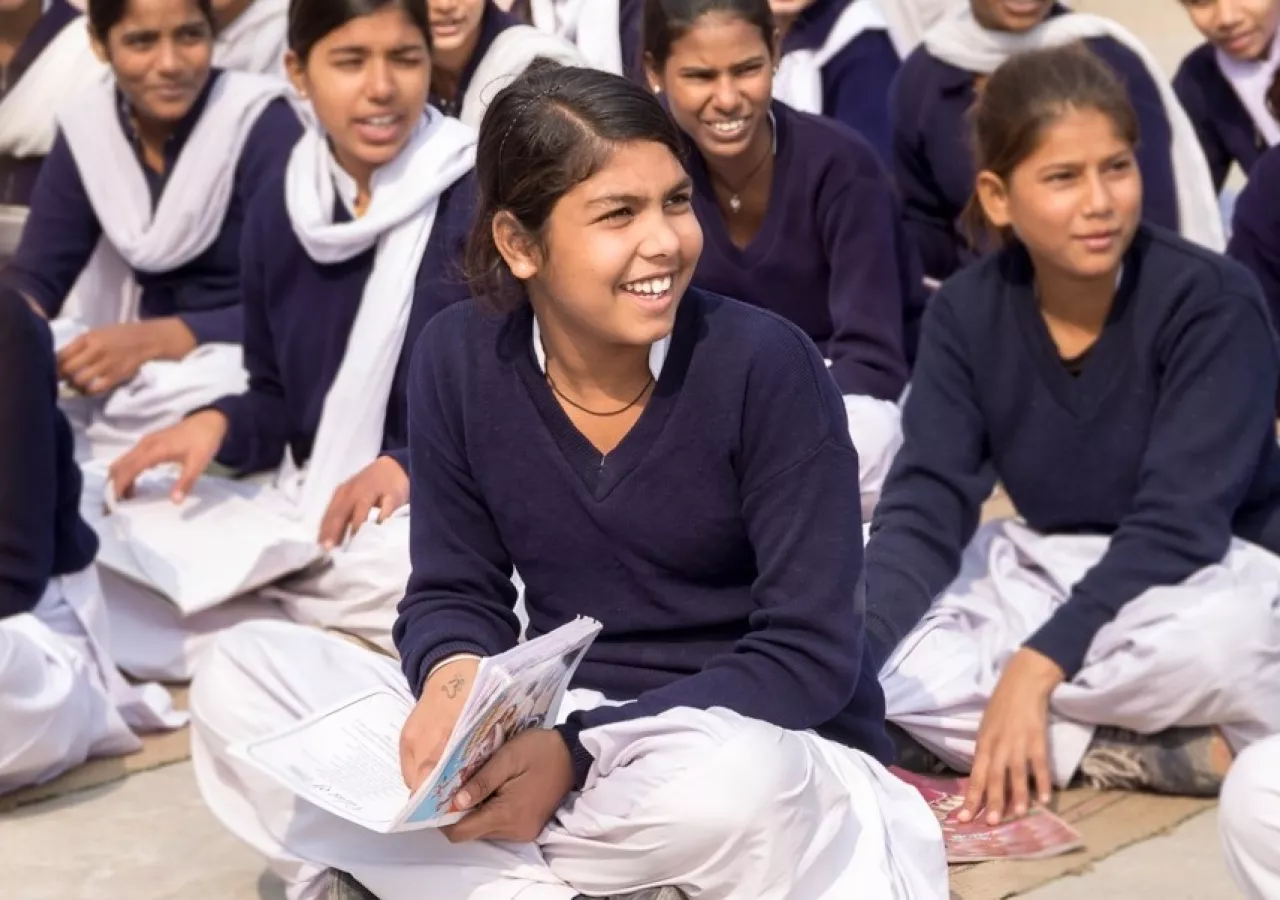 The Innovation
Breakthrough is a non-profit organisation that works to address gender inequality and violence against women in India. Its innovation is Taaron ki Toli (TKT), or Group of Stars, a school-based programme for adolescent girls and boys (aged 11 to 14) in grades six to eight, which aims to change gender attitudes, aspirations, and behaviours of students that sustain gender inequalities. The curriculum is designed to develop and enhance the psychological, interpersonal, and social skills of adolescents and uses games, songs, drawing and other activities to discuss topics such as gender stereotypes, gender roles at home, girls' education, women's employment outside the home, and harassment. A randomised controlled trial (RCT) conducted by J-PAL in Haryana found that TKT leads to significant improvements in gender attitudes for girls and boys, as well as positive changes in boys' behaviour.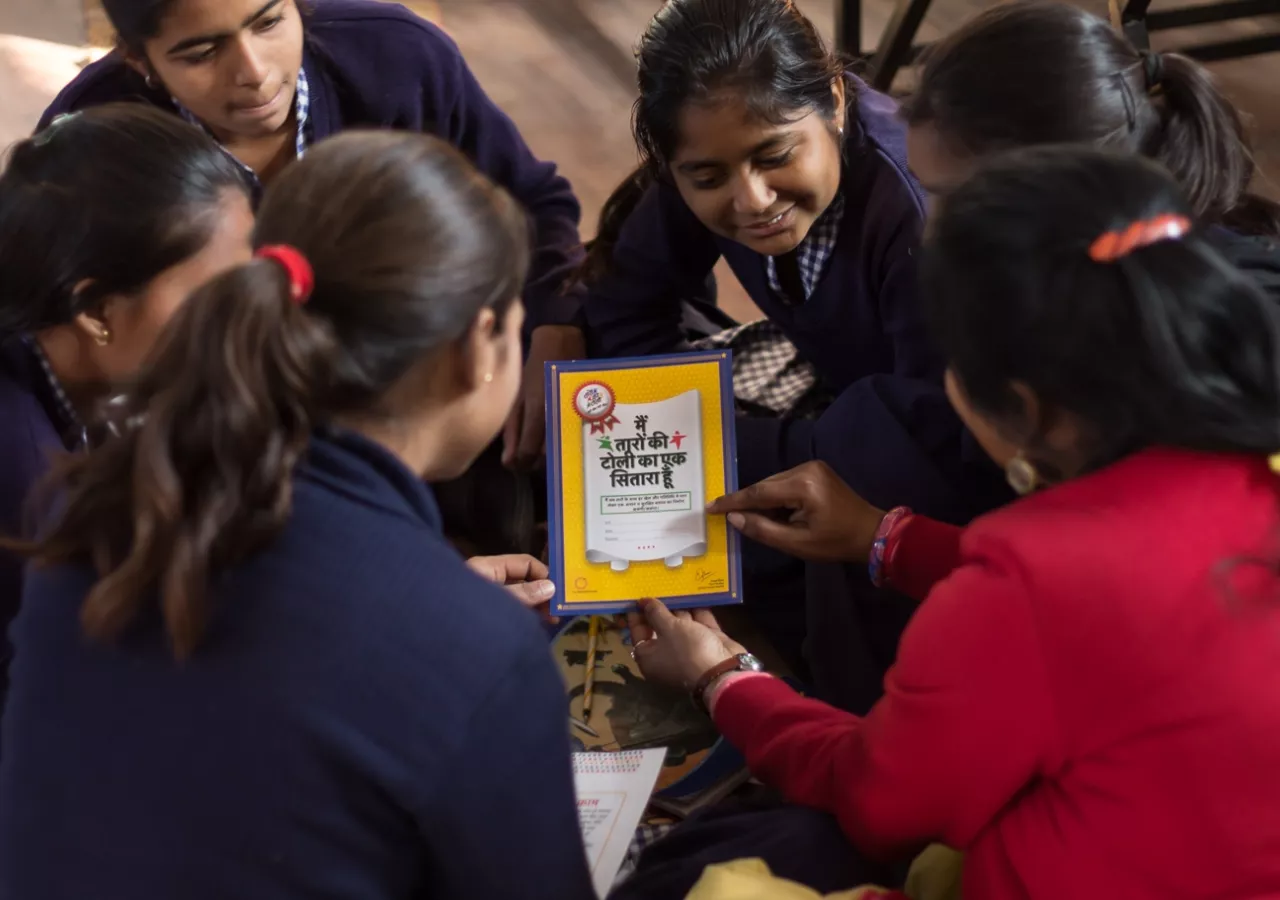 Our Investment
With this investment, GIF is supporting Breakthrough to work in partnership with the Department of Education to adapt the Taaron ki Toli curriculum for implementation in two states. In Punjab, TKT will be integrated with existing curricula and equip master trainers to deliver the programme across all 4,500 upper primary government schools in the state. Meanwhile, a pilot across 100 schools will enable Breakthrough to refine the model to be used for scaling in the state of Odisha. GIF funding also will enable J-PAL to conduct process evaluations of both programmes in Punjab and Odisha as part of a commitment to generating and disseminating learning on the requirements and challenges of scaling gender equality innovations through government education systems. A reproduction manual will mean that learning from this investment is made accessible to others.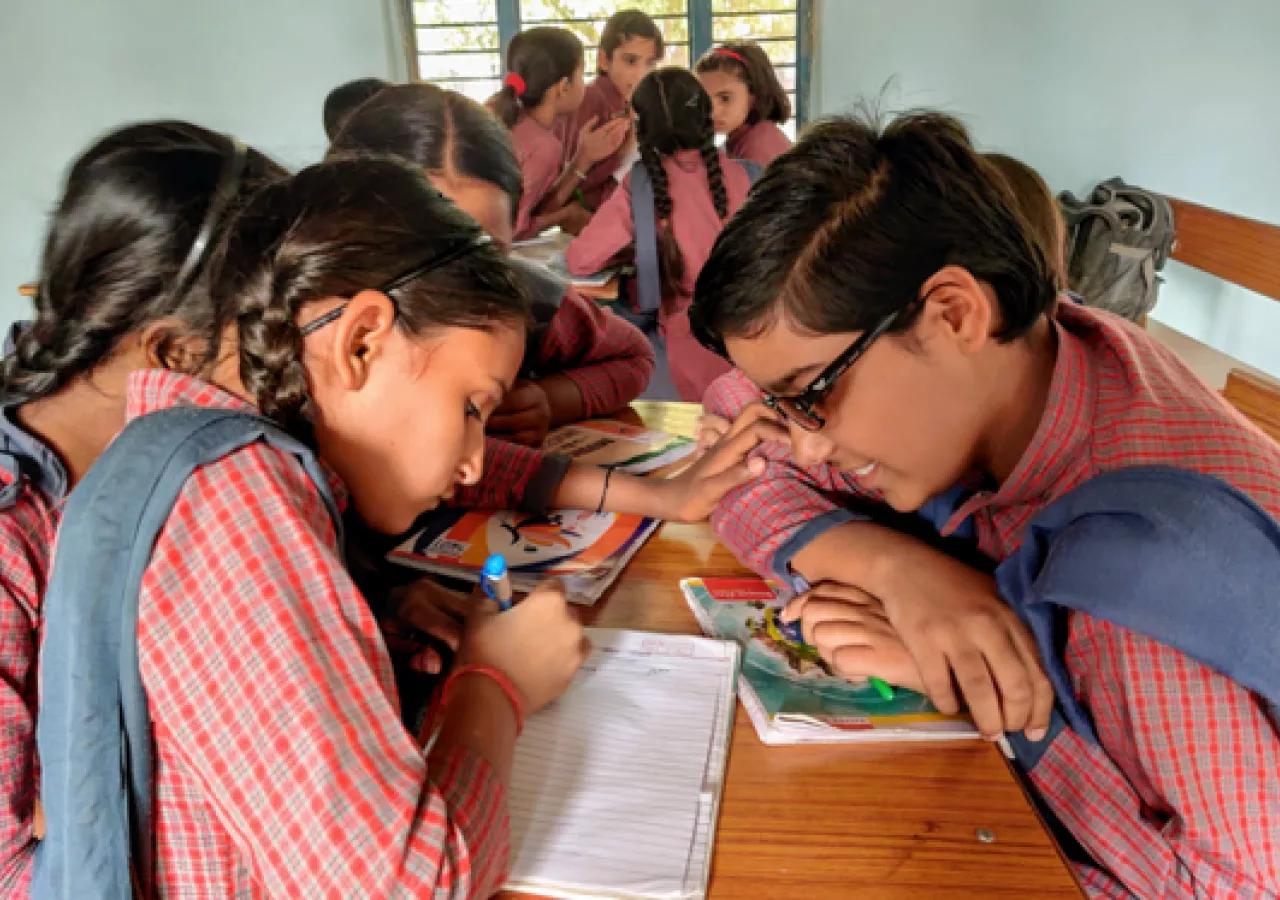 Why we invested
TKT has an explicit focus on tackling preconceived ideas of gender, in contrast to many other programmes which focus on how gender inequalities manifest in education, gender-based violence or reproductive health, or are primarily focused on life skills provisions.
The innovation intervenes in adolescence, at a crucial time, when identity formation is still on-going and malleable, and targets both girls and boys in order to shift gender attitudes.
The intervention is supported by robust evidence from the RCT conducted by J-PAL, which shows positive changes in attitudes and behaviours.
This innovation is led by a highly capable team of eminent gender practitioners with decades of experience designing, implementing, and monitoring gender and human rights programmes.
TKT uses a public sector pathway to scale that offers a built-in exit-strategy for Breakthrough, and has buy-in from the Department of Education in Punjab to integrate TKT in the Moral Science curriculum and train government teachers through their existing cascade model.
The intervention also supports a number of UN Sustainable Development Goals including: Goal 1 (No Poverty), Goal 4 (Quality Education), and Goal 5 (Gender Equality).
4,500
The number of upper primary government schools in Punjab where TKT will be integrated